What others say about Wim Demeere
Wim has been my personal trainer for well over ten years and it's always a pleasure to work with him. His workouts are challenging and tough but also adapted to the specific fitness goals I want to achieve. As CEO of a global company and with the hectic lifestyle that comes with it, our training sessions help me reduce the daily stress and get in great shape at the same time. I highly recommend him for his expertise and the enthusiasm he brings to each training session."
Rob Heyvaert, Founder and CEO Capco.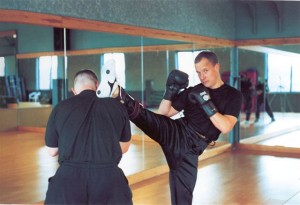 "I have trained with Wim for well over a decade and have enjoyed our training sessions tremendously. Over the years we have practiced several martial art forms and strength training sessions. They give me the strength of mind and body to carry the daily workload of running a fast-moving company and leading a hectic life. Wim is very knowledgeable and an excellent teacher; he shares his knowledge and experience willingly, has a great sense of humor and takes care to avoid injuries.
I strongly recommend his services to any one seeking to reach his/her health and fitness goals. Contact Wim for an introductory session, you will not be disappointed!"
Michel Akkermans, Chairman and CEO Clear2Pay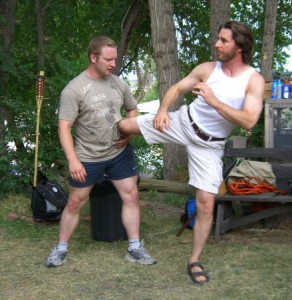 "Wim Demeere is a phenomenal athlete, martial artist, and teacher. I take private self-defense lessons with Wim every time he visits the States from his native Belgium and always wish we had more time because I learn so much from him."
Barry Eisler, best-selling author.
"Wim has been training me in Tai Chi Chuan and Sanda for several years. Although having had the good fortune to train under excellent teachers in the UK, Hong Kong and India, Wim remains the one that I would always go back to. He is extremely highly skilled and experienced, but most importantly he has the communication skills to transmit those skills to you, to pinpoint exactly what you need to do to get a technique right. He also has the positive mindset and sense of humor to keep you motivated and entertained throughout your training. Truly a world-class instructor. "
Andy Benfield, International Development Consultant
"We have been privileged to host Mr. Wim Demeere for seminars the last two years and are looking forward to having him again this year. Our students enjoy his sense of humor and clear instruction while learning new martial skills and techniques.
His seminars are also attended by students and instructors of other schools including a 7th degree school owner who brought all his instructors because he recognizes the quality and value of Mr.Demeere's teaching.
We highly recommend Wim Demeere to anyone interested in broadening their knowledge in a variety of arts and applications."
Sharon Tkach & Steve Petermann
Owners, Kim's Hapkido
San Dimas, CA, USA
(Visited 1,448 times, 1 visits today)