Wim has a new e-book out, called "Martial Arts, Self-Defense and a Whole Lot More, The Best of Wim's Blog, Volume 1"
In this first volume of "The Best of Wim's Blog", Wim compiles some of the best posts from his blog. He covers martial arts and self-defense as primary topics but connects them with many other aspects such as training, teaching, health, psychological factors and much more.
This volume includes not only updated versions of those posts, it also offers you guest posts by other world renowned experts such as:
Loren W. Christensen
Marc MacYoung
Rory Miller
Alain Burrese
Kris Wilder
Mark Mireles
If you practice martial arts or are interested in self-defense, you'll find this a thought-provoking book that helps you improve your skills and knowledge.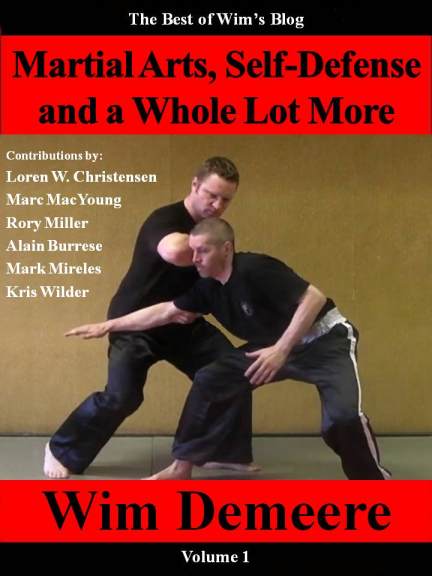 Right now, this book is only available on Amazon's Kindle but other formats and a paper version will follow soon.
(Visited 350 times, 1 visits today)